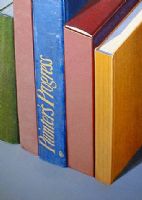 Entroterra gallery emerged from a group of figurative artists who worked together collaborating and promoting their work. Initially, they shared interests informally which later developed and broadened, until in 2002 they officially created Entroterra, a non-for-profit art space.
Entroterra was created for the exposition and the promotion of modern and contemporary art, concentrating mostly on figurative representation. The space's members are dedicated and passionate and share a sensibility for figurative art.
Entroterra acts as a link within the network of artists, connecting/collaborating with associations, private, national and international institutions for exhibitions, conventions and other events. The artspace works with emerging local artists as well as artists abroad.
Via Biancospini 2
Milan, 20147 Italy
Tel:
+ 39 024 229 7041
Fax:
+39 030 259 6386
Contact: Giuliana Mazzola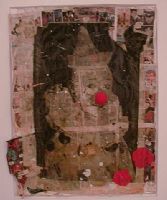 GALLERY'S HISTORY

Claudia Gian Ferrari Arte Contemporanea was opened in via Brera 30, Milan, in 1990. In September 2001, it moved to via Fiori Oscuri 3, where there was already Claudia Gian Ferrari Studio di Consulenza per il Novecento italiano . This studio deals with a group of Italian artists, such us Adolfo Wildt, Alberto Savinio, Arturo Martini, Arturo Tosi, Cagnaccio di San Pietro, Carlo Carrà, Fausto Pirandello, Felice Casorati, Filippo De Pisis, Gino Rossi, Giorgio De Chirico, Giorgio Morandi, Leonardo Dudreville, Mario Sironi, Piero Marussig, Pio Semeghini, Ubaldo Oppi, Ugo Bernasconi, Anselmo Bucci, Marino Marini, Giacomo Balla, Gino Severini, giving evaluations and expertise and taking care of the catalogues of some of them. From then on, in via Fiori Oscuri, exhibitions of Novecento italiano have alternated with the presentation of works by young emerging artists of national and international level, through solo and thematic exhibitions.

Among the numerous contemporary art exhibitions which have already been organised, the programme included the first solo exhibition in Italy of artists like Julian Schnabel and Sean Scully in 1994, Lawrence Carroll and David Salle in 1997, Martin Maloney in 1998. Among young Italian artists, the gallery has followed the work of Enrica Borghi, Pierpaolo Campanini, Giuseppe Gallo, Luigi Mainolfi, Marco Papa, Sabrina Sabato, Marco Tirelli. It has also presented the first solo exhibition in Milan by Loris Cecchini and the exhibition of Transavanguardia in 1992-1993, in which works by Sandro Chia, Francesco Clemente, Enzo Cucchi, Mimmo Paladino and Nicola de Maria were presented.
Via Fiori Oscuri 3
I-20121 Milan, Italy
Tel:
(+39)-02-86461690
Fax:
(+39)-02-801019
Mon-Fri 10am-7:30pm
Sat by appointment
Claudia Gian Ferrari