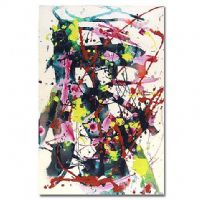 For over 25 years Gallery Delaive has specialised in Modern and Contemporary Art.
The Gallery is located in 'Het Spiegelkwartier' an area in Amsterdam well known for its Art Galleries, nearby the Rijksmuseum, the Stedelijk Museum and the Van Gogh Museum.
An important feature of the Gallery is the large collection of works by Sam Francis on paper as well as on canvas. Gallery Delaive is the exclusive representative of the Sam Francis Estate for Europe and has the largest collection of lithographs, etchings and screenprints of Sam Francis in the world.
Gallery Delaive was the exclusive representative for Niki de Saint Phalle in the Netherlands. Throughout the years Niki de Saint Phalle and Nico Delaive enjoyed a special friendship which lasted untill her death in 2002. The gallery still has a large collection of her work in stock.
We participate in Art Cologne, PAN Amsterdam, TEFAF Maastricht and Kunstrai Amsterdam.
Spiegelgracht 23
NL-1017 JP Amsterdam, Netherlands
Tel 1:
+31-20-625 9087
Tel 2:
+31-20-622 1295
Fax:
+31-20-620 4130
Tues.-Sat. 10am-5:30pm
Sun. by appointment only
Nico J. Delaive
Grimm Fine Art specializes in modern and contemporary art by both leading and emerging artists. The gallery provides advice on the acquisition of works of art and performs specific searches for artwork in the secondary market. Besides dealing with private clients, Grimm Fine Art also advises companies on building a corporate collection.

The public space shows international emerging and established artists in the fields of painting, drawing, prints and multiples.

Shows are organised in co-operation with various international galleries and print publishers.
Hazenstraat 17
1016 SM Amsterdam, Netherlands
Tel:
+31- 20- 422 7227
Cell:
Mobile: +31- 6 -1488 3834
Fax:
+31- 20- 330 1965
Director: Jorg Grimm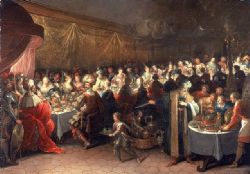 Salomon Lilian specializes in Dutch and Flemish seventeenth-century paintings, and is recognized as one of the leading international dealers and experts in the field of Old Master Painting. Based in Amsterdam, Holland, the Salomon Lilian Gallery has been in business since 1989 and is located in the heart of Amsterdam's historic center. In 2001, the Gallery opened a branch on the Upper East Side of New York City, where it presents two annual exhibitions featuring current holdings. In addition to offering select paintings, the dealership also provides evaluations, consultations, as well as research and curatorial services to private collectors and institutions alike. These services include advice and expertise on building and maintaining a collection, cataloguing, photography, framing, hanging, restoration, shipping and lighting. Through its dual base in Europe and the United States, the Salomon Lilian Gallery brings exceptional and rare works of art from European private collections to the international market.
Salomon Lilian exhibits annually at the TEFAF in Maastricht, the International Fine Art Fair in New York, and the PAN Fair in Amsterdam. In addition, the dealership produces an annual catalogue with contributions by reputable art historians on its recent acquisitions. For a complimentary copy of the current Old Masters Catalogue, please contact the gallery in Amsterdam.
Spiegelgracht 5
1017 JP Amsterdam, Netherlands
Tel:
(+31) 20-6206307
Fax:
(+31) 20-6246018
Salomon Lilian
Wendela Burgemeister