Opened in May of 1996, the CourtYard is situated in a unique location in Beijing; directly across from the East Gate of the Forbidden City in a traditional courtyard house that was originally part of the imperial palace.
The gallery's approach is not to limit itself to the confines of a particular art style. It is willing to offer space to all kinds of artistic expression, provided the artists display a singular vision, a concern for technique, and a committed desire to make good art. By producing professional exhibitions of high quality art works with a truly contemporary vision, the CourtYard strives to promote a wider understanding and acceptance of contemporary Chinese artists within China and abroad.
In addition to its work in China and in international fairs, museum exhibitions and biennales, CourtYard also cooperates with overseas galleries in showcasing Chinese artists works. Recent exhibitions include, "Wang Qingsong: Romantique" in collaboration with Salon 94 in New York, "Cao Fei: COSPlayers" in collaboration with Lombard Freid Gallery in New York, and "Liu Zheng: The Chinese" in collaboration with Yossi Milo Gallery in New York.M
Since opening, the gallery has occupied 200 square meters next to the Forbidden City. In spring 2005, the CourtYard Gallery will open its second space in Beijing, the CourtYard Annex, in a converted factory space in the Cao Chang Di new art district of Beijing. The Annex space of 400 plus square meters will be for larger, experimental projects, by both Chinese and international artists.
The CourtYard Gallery is run and operated by Meg Maggio (Director), Jeremy Wingfield (Manager), Yan Chuan (Assistant Manager) and Chun Hao (Technical Assistant).
95 Donghuamen Dajie,
Dongcheng District
Beijing, 100006 China
Tel:
(86 10) 6526-8882
Fax:
(86 10) 6526-8880
Mon.-Sat. 11am-7pm
Sun. 12pm-7pm
Director: Jeremy Wingfield
Dartmouth Street Gallery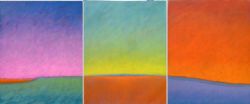 Dartmouth Street Gallery, serving artists and collectors since 1982. Specializing in Art Collection Management and Large Scale Commissions.
5420 Saint-Laurent Blvd., Suite 100
Montreal, Québec H2T 1S1 Canada
Tel:
(514) 849-1165
Fax:
(514) 849-1862
Tues- Fri 10am- 6pm
Saturday 10am- 5pm
Simon Blais, Sylvie Blais, Natalja Scerbina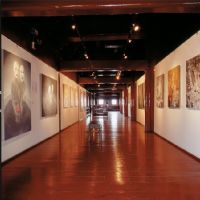 Since 1991 Red Gate Gallery has been exhibiting work by outstanding contemporary Chinese artists. With 22 artists represented, the diverse media reflects the artists' awareness and interest in China's changing society.
As records of their observations on daily life, artists are exploring issues such as gender, population, and the environment, all highly relevant in our global society.

Through traditional Chinese painting, collage, lithographs and oil painting Red Gate's artists are supplying a social commentary on the political, economical and cultural transformations within contemporary Chinese society. Oil/Acrylic painters include: Su Xinping, Wang Yuping, Guan Wei, Yang Mian, Huang Yan, Sheng Qi and Shen Ling. Installation and sculpture: Sui Jianguo, Shi Zhongying, Liang Shuo, Qing Qing and Li Gang. Performance Art: Sheng Qi and Huang Yan. Printmakers: Su Xinping, Tan Ping and Zhou Jirong. Mixed Media: Zheng Xuewu and Wang Lifeng. Photography: Sheng Qi and Huang Yan. Traditional Chinese Painting: Liu Qinghe and Lu Peng.

Red Gate was founded in 1991 by Australian Brian Wallace who first came to China in 1986 to study Chinese language at the People's University, Beijing.
He then went on to study art history in 1990-91 at the Central Academy of Fine Arts, Beijing. In 1988 he began organizing exhibitions for young Chinese artists which eventually lead to the establishment of Red Gate Gallery at the Dongbianmen Watchtower. Since then Red Gate has been exhibiting up to eight solo shows per year, complimented by guest-curated exhibitions from China and overseas.
Dongbianmen Watchtower
Chongwenmen
Beijing, 100600 China
Tel:
(86 10) 6525 1005
Fax:
(86 10) 6582 4861
Brian Wallace
Canada
Montreal,
Québec

China
Beijing

USA
New York

USA
Boston